2wheels Rental è nata dalla mia passione per le 2 ruote e dalla voglia di trasmetterla a tutti quelli che non ne sono ancora stati contagiati.
Perché biciclette elettriche? …..Semplice!
Al giorno d'oggi le eMTB sono dei veri gioielli d'ingegneria, davvero divertentissime, perché permettono anche a chi non è un gran atleta di raggiungere le vette delle montagne ticinesi.
​Con l'aiuto del motore elettrico a pedalata assistita la passeggiata sarà infatti ancora più emozionante, permettendo di percorrere maggiori distanze rispetto ad una bicicletta tradizionale, scoprendo così un maggior numero di nuovi  sentieri e paesaggi.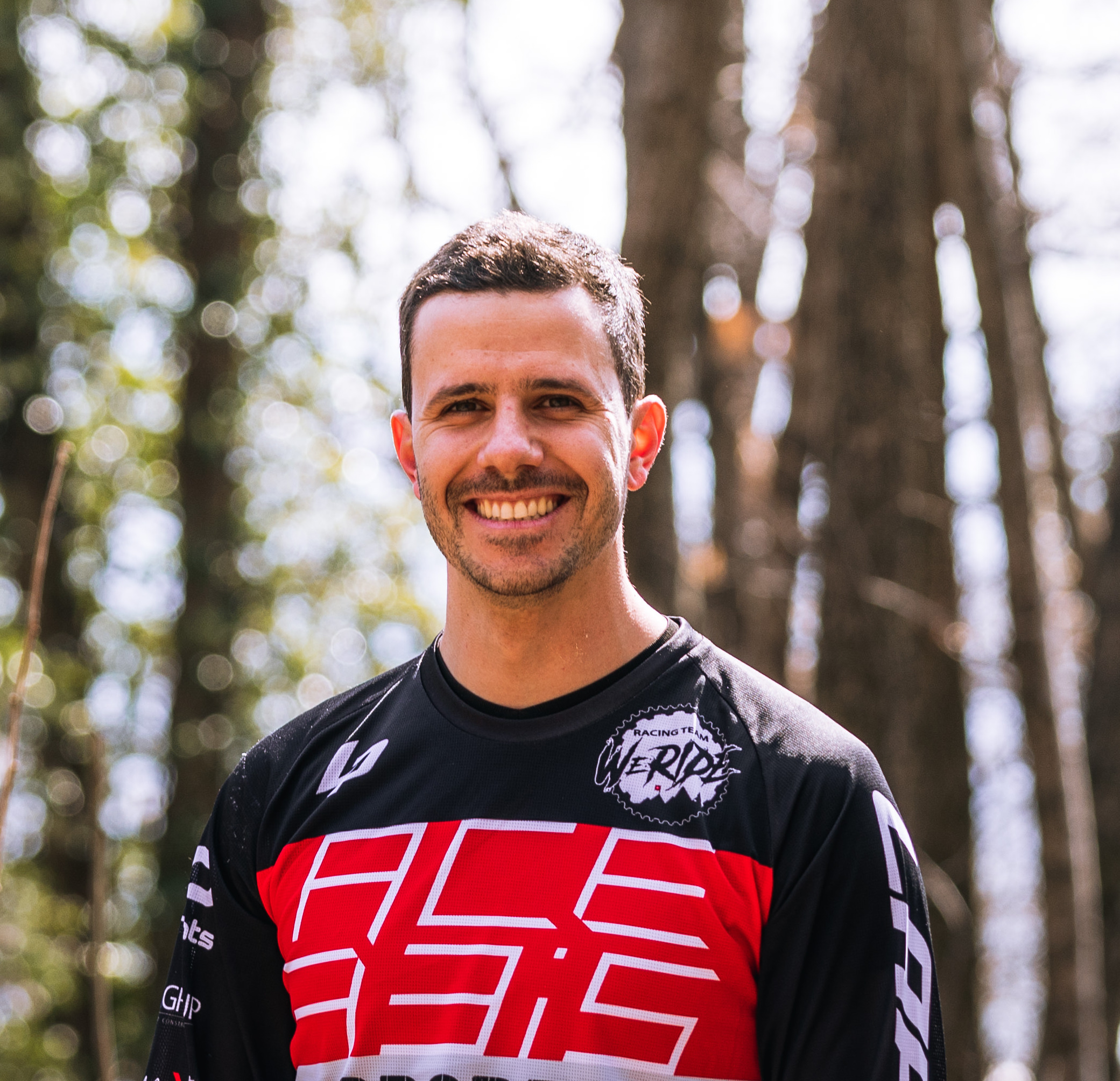 I'm Johnny and right after learning to walk, I learnt how to ride a bike. I was 2 years old. And now, 30 years later, I just can't imagine a life without bikes.
Life is better on two wheels!
Born in Switzerland and raised in Chile, after studying Engineering in Santiago, I moved back to Lugano and opened 2wheels Rental & Tours to share my passion for bikes with others. One year later I became part of Godspeed Bikes: we went from one shop to three wonderful locations in Ticino, and I have been the CEO of this incredible growth. In 2020, together with other bike lovers and friends, we created WeRide: a fantastic bike association and a Racing Team – yes, I race too! In 2021 we won the Italian e-Enduro Championship. Now, in 2022, it's time for TWO DISTRIBUTION: a new, vibrant, exciting and fun adventure with Mauro.